Welcome to...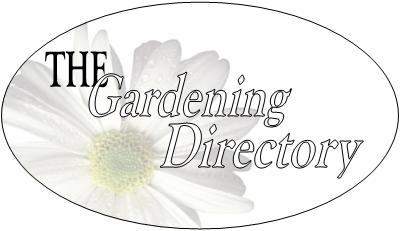 One of the most comprehensive gardening links and resource sites in the UK.
General Gardenings Sites > Commercial
You can edit this category description by selecting "Settings for the current project" in the Link Manager main window. Then switch to the "Link Manager > Category List" panel, select the category name and click the Edit button.
Go-Garden
Circular Raised Beds fantastic for veg, salad herbs & strawberries Set up & start growing in minutes.


http://www.go-garden.co.uk/

Growing Tomatoes Guide - Learn How to Grow Tomatoes
Growing Tomatoes Guide is the right choice for anyone who wants to grow great JUICY TOMATOES. Whether you're in a hot climate or cold, in the U.K. or US, in a house or in an apartment, this guide gives you step by step instructions to get started and detailed technical advice to common problems.


http://www.growingtomatoesguide.com/

The Gardeners Guide
A gardeners guide to some of the best gardening resources on the web, Log cabins, Sheds, Summerhouses, Pet houses, Gardening books and advice. Be sure to browse our huge garden buildings section cheap prices free delivery on most items.


http://www.the-gardeners-guide.co.uk/
| | | | | | |
| --- | --- | --- | --- | --- | --- |
| First | Previous | Page: | 1 | Next | Last |
Back to the category "General Gardenings Sites"
Buy plants and gardening items from Jacksons Online Garden Centre. We are a mail order plants nursery offering a huge range of garden plants at very competitive prices. Our plants and plant care range includes bamboo, climbing plants, conifers, fruit trees, fruit bushes, grasses, heathers, hedging plants, Japanese maples, rhododendrons, roses, shrubs, topiary and trees. We are also laurel hedging (Prunus Rotundifolia) specialists.
Roots Garden Centre is your one-stop-shop for plants and gardening items.