Welcome to...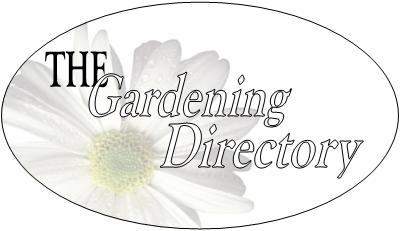 One of the most comprehensive gardening links and resource sites in the UK.
Advice
General Tips and Advice, How Tos...


In the Home
Antiques, Art, Bedroom, Decor and Design, DIY, Floors, Home Furniture, Home Improvement, Interior Design, Kitchen, Roofing, Security...


Christmas
Christmas Links, Christmas Trees, Other, Presents and Gifts...


Landscaping and Construction
Construction, Landscape Design, Landscaping...


Clubs and Groups
Gardening Groups and Associations...


Lighting
Candles, Indoor Lighting, Outdoor Lighting...


Directories and Search Engines
Directories...


News and Information
General Information...


Fencing and Decking
Decking, Fencing...


Organic Gardening
Organic Gardening Sites...


Food and Drink
Drink, Food...


Ornamental and Stoneware
Ornamental and Stoneware...


Garden and Plant Care
Fertilisers and Soil Additives, Lawn Care, Pests and Pesticides, Plant Care...


Other Businesses
Automotive, Estate Agents, Other Businesses...


Garden Design and Maintenace
Garden Design, Garden Maintenance...


Outdoor Structures
Conservatories, General, Greenhouses, Log Cabins, Other, Outbuildings, Play Houses, Sheds, Summerhouses...


Garden Furniture
Garden Decor, Other, Seating, Tables and Chairs...


Places to Visit
Gardens, Other...


Garden Leisure
Barbecues, Fire Pits, Pools and Spas, Propogation...


Play Equipment
Outdoor Toys, Swings...


Garden Pictures
Pictures/Photography...


Tools and Equipment
Lawn Mowers, Machinery, Tools...


Garden Related Literature
Books, Magazines, Of General Gardening Interest...


Unusual/Exotic Plants
Bonsai, Cacti, Carnivorous Plants, Exotic Gardens, Unusual Plants...


Garden Shop
Artificial Grass, Cut Flowers, Garden Centres, General, General Plants, Gifts, Other, Seeds, Wholesale...


Water Features and Accessories
Fountains, General, Hose Accessories/Sprinklers, Irrigation...


Gardening Resources
Environmental, General Resources...


Water/Pond Gardens
Aquatic Plants, Fish, General...


General Gardenings Sites
Commercial, Non-Commercial...


Wildlife, Pets and Animals
Pets, Wildlife...


Buy plants and gardening items from Jacksons Online Garden Centre. We are a mail order plants nursery offering a huge range of garden plants at very competitive prices. Our plants range includes bamboo, climbing plants, conifers, fruit trees, fruit bushes, grasses, heathers, hedging plants, Japanese maples, rhododendrons, roses, shrubs, topiary and trees. We are also laurel hedging specialists.